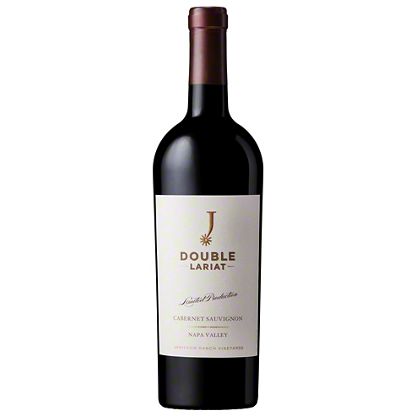 Jamieson Ranch Double Lariat Cabernet Sauvignon, 750 ml
Double Lariat, which means double lasso, honors the winery's ranching tradition and the winemaking philosophy. Every year, the winemaker hand-selects exceptional vineyards from microclimates all over the Napa Valley with the goal of making the true representation of Napa Valley Cabernet Sauvignon for that vintage. Just as lassos are threads woven together, the Double Lariat Napa Valley Cabernet Sauvignon is woven together by the award-winning winemaker. Double Lariat is a complex and layered wine that exhibits the power and elegance of Napa Valley vineyards.

Beautifully dark, this Cabernet Sauvignon delights the palate with its soft, rich mouthfeel and supple tannins. This wine is both barrel-fermented and barrel-aged, which imparts freshness and integrated fruit-flavors and tannins. Bold and elegant, Double Lariat is accessible for any occasion and any connoisseur.