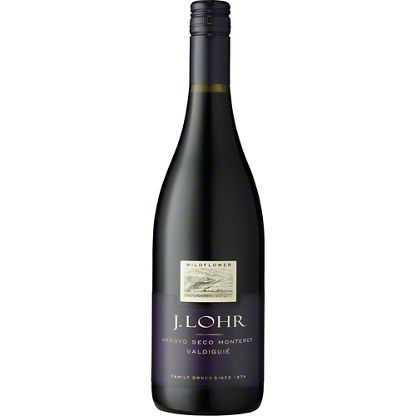 J. Lohr Gamay Wildflower, 750 mL
Winemaker's Comments:
Reflecting an exceptionally warm vintage in this cool climate growing area, the 2014 J. Lohr Estates Wildflower Valdiguié is a deeply pigmented red-purple color with profuse cranberry, cherry and black pepper aromas. The juicy palate is coated with pomegranate and raspberry fruit, leaving a sweet and mildly astringent finish. Serve chilled, and drink your last bottle just in time for the release of the new vintage!
—Steve Peck, winemaker
Food Pairings:
Serve chilled with duck confit salad or as a complement to a charcuterie plate of Serrano ham, peppered salami, cornichon and hard cheese.
Wine List Description:
Pomegranate, cranberry and black pepper aromas with a sweet, juicy finish.