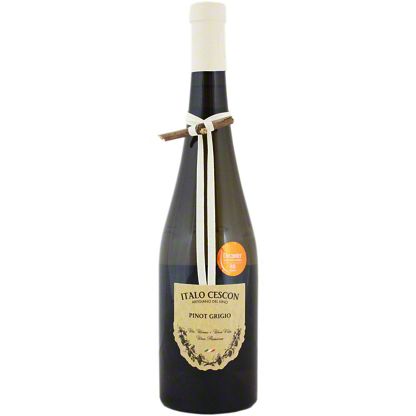 Italo Cescon Pinot Grigio, 750 mL
Pinot Grigio Doc Piave "Il tralcetto" is one of Italo Cescon's older wines: they produce it since 1957. It is well appreciated all over the world for its nice packaging and for its light, very crisp and dry taste.
Tasting Notes
Colour is a rich straw yellow. Intense to the nose, with a slight note of nutmeg, peach and acacia blossom. To the palate: Dry, crisp, full flavoured, with complex fruit fragrances, in particular orange zest.