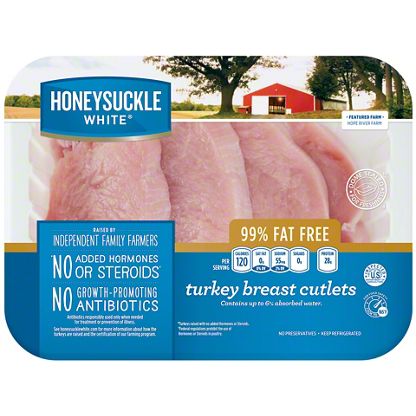 Honeysuckle White Turkey Breast Cutlets
Avg. 1.50 lb ea
$6.71 ea ($4.47 lb)
This is a variable weight item.
You will be charged for the actual weight of the product.
Sold out
Create a nutritious dish the whole family will enjoy with our turkey breast cutlets. Throw them on the grill, toss them in a salad or substitute them in your favorite recipe.