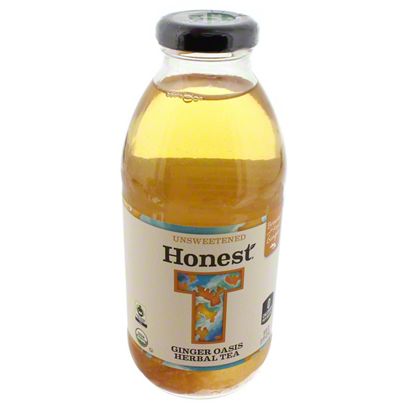 Honest Tea Unsweetened Organic, Ginger Oasis Herbal Tea, 16 oz
For thousands of years explorers crossed the world searching of the prized fragrant and spicy ginger root. We've made your search easier. Our Ginger Oasis Herbal Tea is unsweetened and lets you enjoy the zing of ginger with no calories or caffeine. Its your oasis in a beverage cooler. P.S. Nearly five centuries ago Queen Elizabeth the First directed her chefs to bake gingerbread to resemble prominent guests, and the first gingerbread men were born.
Gluten Free. Caffeine Free. 0 calories per bottle.