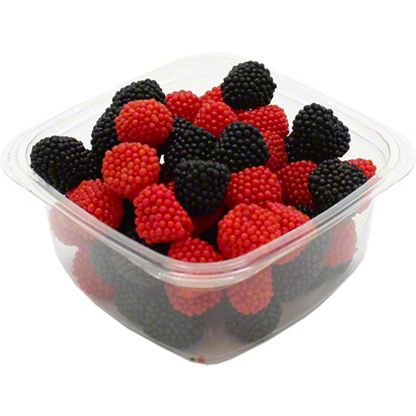 Haribo Raspberries, ,
$4.99 lb
This is a variable weight item.
You will be charged for the actual weight of the product.
Haribo Raspberries look and taste like real raspberries. These red and black treats are a favorite of adults and children alike. The chewy gummi centers are covered in sweet non-pareils for a crunchy and chewy treat.