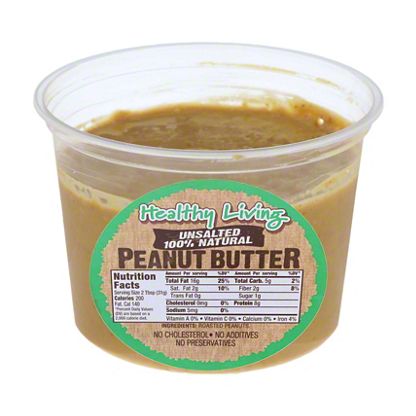 Hampton Farms Healthy Living Unsalted Natural Peanut Butter, sold by the pound
$2.49 lb
This is a variable weight item.
You will be charged for the actual weight of the product.
Sold out
All natural nut butters offer wholesome nutrition without the preservatives of jarred peanut butters. Peanuts are a great source of heart-healthy fats and protein. Fresh ground almond butter is a nutritional powerhouse, loaded with vitamins and protein. Grind it yourself, in the Healthy living Department.