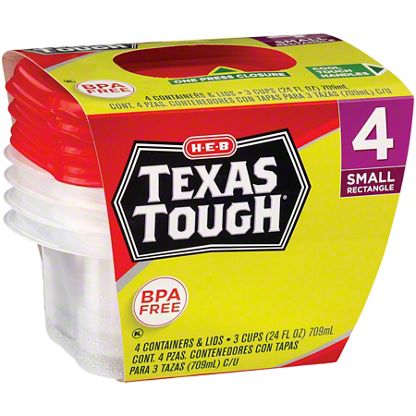 H-E-B Texas Tough Small Rectangle Food Storage Containers, 24 oz, 4 ct
H E B Texas Tough food storage containers feature unique, one press technology. With just one touch, lids snap securely into place keeping your foods fresh. Tough containers. Easy to close. Easy to use. Microwaveable. Freezer safe. Dishwasher safe.
- Easy grip for hot foods an cool touch handles.
- BPA free.
- Stackable lids & containers.