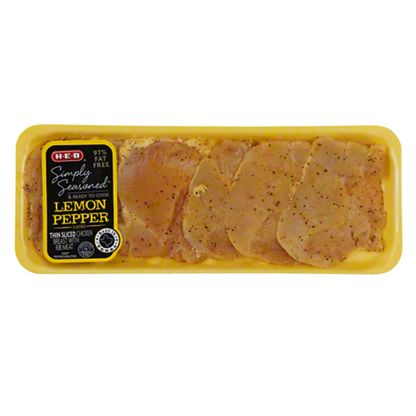 H-E-B Simply Seasoned Lemon Pepper Boneless Thin Sliced Chicken Breasts
Avg. 2.00 lb ea
$7.94 ea ($3.97 lb)
This is a variable weight item.
You will be charged for the actual weight of the product.
Sold out
• Zesty lemon pepper flavored thin sliced chicken breast with rib meat • Ready to bake, pan fry, or grill • Fast and convenient—perfect for quick lunches and dinners With H-E-B Simply Seasoned Thin Sliced Lemon Pepper Chicken Breasts, we've done all the prep work for you!