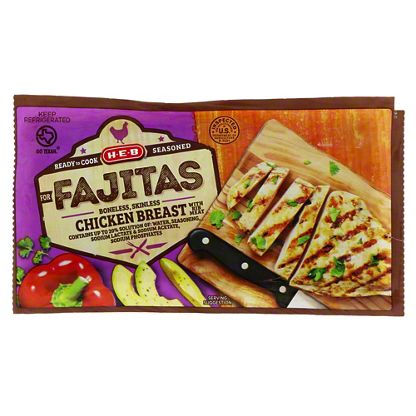 H-E-B Seasoned Boneless Skinless Chicken Breasts for Fajitas
Avg. 2.70 lb ea
$8.02 ea ($2.97 lb)
This is a variable weight item.
You will be charged for the actual weight of the product.
What makes H-E-B Marinated Chicken Breast Fajitas so amazingly delicious? It's all in the seasoning. This isn't just any kind of marinade mind you. It's a top secret blend of spices that transform lean chicken breast meat into something that's nothing short of pure fajita perfection. It's 97% fat free and 100% awesomely delicious. Boneless, skinless. Contains up to an 18% solution. Ready to cook. Inspected for wholesomeness by US Department of Agriculture. Made in Texas.