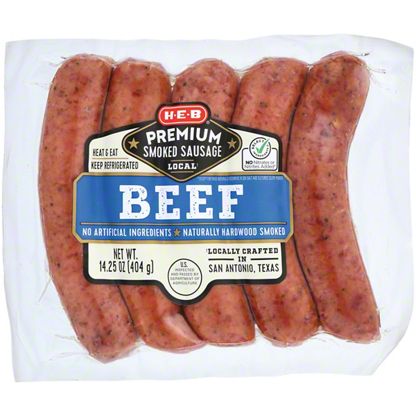 H-E-B Premium Beef Smoked Sausage Links
Avg. 1.25 lb ea
$7.86 ea ($6.29 lb)
This is a variable weight item.
You will be charged for the actual weight of the product.
Sold out
No backyard barbecue would be complete without H-E-B Premium Smoked Sausage Links. A family owned company makes them in Texas just for H-E-B.
• Gluten Free.
• No Fillers.
• No MSG.
• Natural Hardwood Smoked.
• Made in Texas by a family owned company operating since 1949.
• Available in regular or value packs, or 14 oz. rings.
• Choose from 16 delicious varieties.