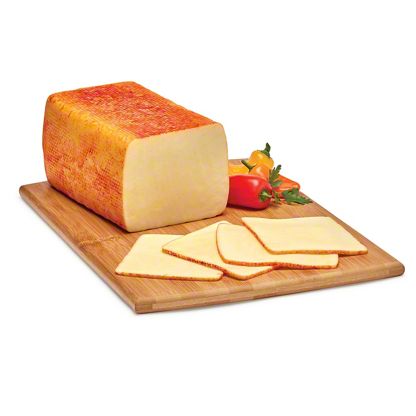 H-E-B Muenster Natural Cheese, lb
$6.93 lb
This is a variable weight item.
You will be charged for the actual weight of the product.
A creamy, mild semi-soft whole milk Wisconsin Muenster cheese.
- Excellent source of calcium
- Suitable for a vegetarian diet
- Real Wisconsin cheese
- All natural cheese

When ordering custom cut cheeses, please indicate slice thickness by number in the notes section of the shopping cart before checkout. Thickness ranges from 1 to 10, where thickness 1 equals 1 millimeter and thickness 10 equals 10 millimeters.