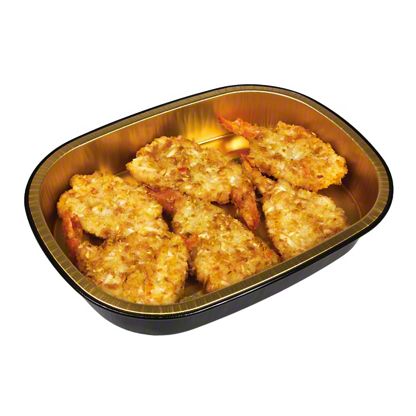 H-E-B Meal Simple Jumbo Coconut Shrimp Entree, 6 ct
Sold out
Our H-E-B Meal Simple items offer fresh, convenient and easy chef inspired meals. We strive to use only the highest quality of ingredients. Whether you are looking for a meal that's ready to eat, heat or cook; we've got you covered. Look for a wide variety of (H-E-B Meal Simple) options in the deli, market, seafood, and meal simple departments!
-Pairs great with H-E-B's Sweet Chili Marmalade Sauce!
-Ready in under 20 minutes
This dish features six hand breaded coconut shrimp that have been lightly dusted and battered then coated in a blend of coconut and panko breadcrumb blend. Quick clean up and packaged in a convenient oven-ready tray.