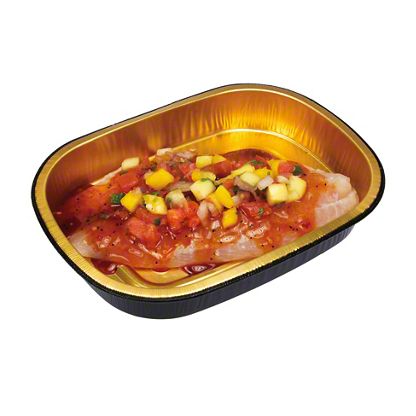 H-E-B Meal Simple Chile Lime Tilapia With Mango Pico De Gallo
Avg. 0.45 lb ea
$1.80 ea ($4.00 lb)
This is a variable weight item.
You will be charged for the actual weight of the product.
Sold out
Our HEB Meal Simple Items offer fresh, convenient and easy chef inspired meals. We strive to use only the highest quality of ingredients. Whether you are looking for a meal thats ready to eat, heat or cook; weve got you covered.