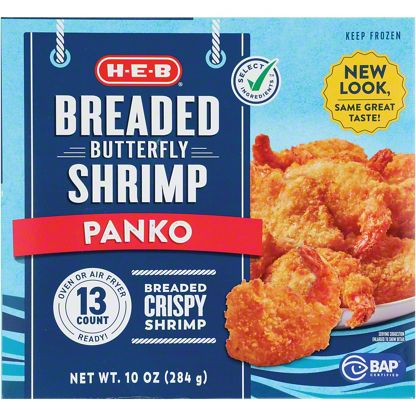 H-E-B Jumbo Butterfly Shrimp, 10.5 oz
Party pleaser! These breaded shrimp are quick and easy to serve as appetizers.
Oven crispy in 12 minutes. When the time came to make our H-E-B Breaded Jumbo Butterfly Shrimp, we decided to really spread our wings. We take perfectly plump, jumbo butterfly shrimp and hand-bread them for a crispy crunch. These delicious shrimp are ready in only 12 minutes in the oven or ready in mere minutes in the fryer. Enjoy with H-E-B cocktail or tartar sauce. Perfect for your homemade shrimp Po boys, shrimp tacos or a great addition to salads! Product of Ecuador.