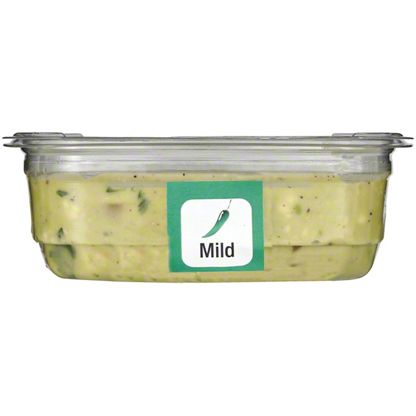 Fresh Small Mild Guacamole, 7 oz
Price
Select a store for pricing, select stores now also offer curbside - order online and pickup at the store!
Sold out
The creamy guacamole that tortilla chips dream about. A true Texas taste.
H-E-B In-Store Guacamole is where it's at to add creamy, dreamy flavor to all your seasonal fare. It's made fresh, right in store with a secret blend of ripe avocados, diced tomatoes, white onions and just a twist of lime. Add to your turkey sandwiches as a scrumptious spread or try dipping your vegetable crudités.