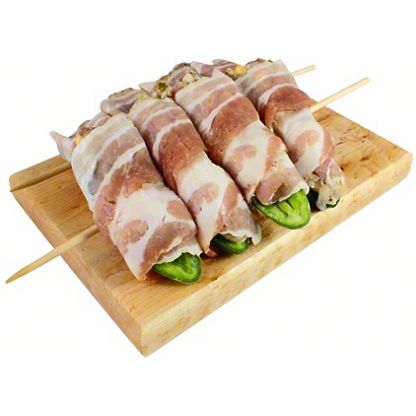 H-E-B Bacon Wrapped Stuffed Jalapenos with Pork Sausage and Cheddar Cheese
Avg. 0.25 lb ea
$1.75 ea ($6.98 lb)
This is a variable weight item.
You will be charged for the actual weight of the product.
Inspired by Texas tastes like, our H-E-B Simply Wrapped Jalapeño Poppers are deliciously addictive. Handmade and ready to cook at your convenience, just throw them on the grill, or oven bake for a great addition to any tailgate party or get together. Available in our market department stuffed with pork sausage – you won't wanna stop poppin' em!