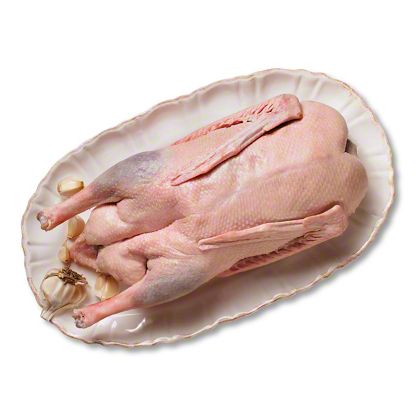 Goose, 8-10 lbs.
Avg. 9.00 lb ea
$53.73 ea ($5.97 lb)
This is a variable weight item.
You will be charged for the actual weight of the product.
Sold out
Richly flavored, this Christmas classic provides all dark meat. Frozen. Please defrost slowly in the refrigerator. Allow 24 hours for every 5 pounds.
Price of item reflects an estimate based on weight, true price of item will be confirmed at pick-up.