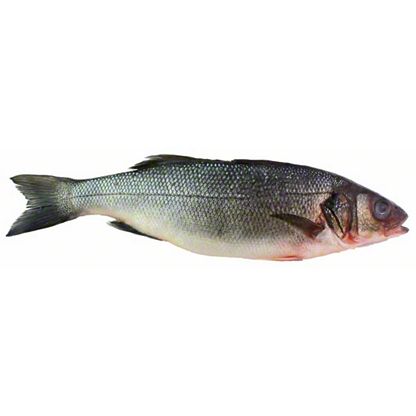 Fresh Whole Branzino
Avg. 0.95 lb ea
$10.44 ea ($10.99 lb)
This is a variable weight item.
You will be charged for the actual weight of the product.
Also called European bass, Branzino has been showing up on menus around the country and world as chefs and diners enjoy Branzino's sweet, flaky meat.

Branzino is light and flaky with a mildly sweet flavor not unlike sea bass or halibut. The mildness helps impart the ingredients you mix with it, whether it's Southeast asian ingredients like lemongrass and chilis, or a classic Mediterranean preparation with fennel and tomatoes.

Because Branzino is on the smaller side and doesn't have large bones, it's a great fish to eat and cook whole by grilling, steaming, or baking. Stuff the cavity with lemons and fresh herbs, and let it bake at 325F for about 25 minutes, then let it rest for another 5 minutes before serving on a platter garnished with citrus slices and more fresh herbs.