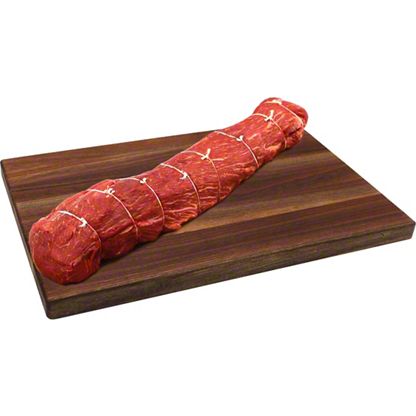 Natural American Wagyu Beef Whole Tenderloin Roast, USDA Prime, 4-5 lbs.
Avg. 4.50 lb ea
$224.96 ea ($49.99 lb)
This is a variable weight item.
You will be charged for the actual weight of the product.
Our most tender cut of beef carefully trimmed and hand-tied by our expert meat cutters for even roasting. Raised without antibiotics or added hormones from Japanese Wagyu Tajima and Tottori stock fed a Japanese-style grain diet, Wagyu beef is intensely marbled for succulent, buttery flavor with an exceedingly tender bite and it's higher in monounsaturated fat. Price of item reflects an estimate based on weight, true price of item will be confirmed at pick-up.