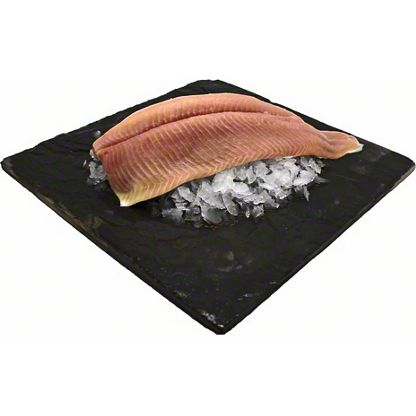 Fresh Rainbow Trout Butterflied, by lb
$13.99 lb
This is a variable weight item.
You will be charged for the actual weight of the product.
Sustainably raised rainbow trout from the fresh waters of Idaho. Rainbow Trout has a tender flesh with a mild, somewhat nutty flavor that takes well to grilling, baking, and broiling. No need to worry about the bones. It comes deboned and butterflied for easy preparation.