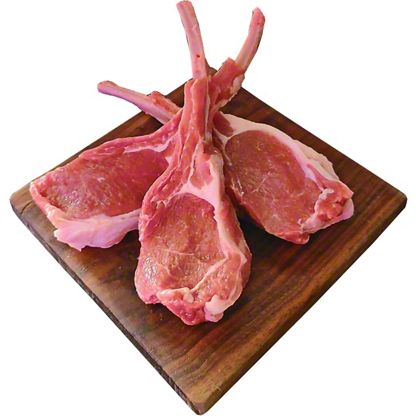 H-E-B Natural Lamb Rib Chop Frenched Cap Off
Avg. 1.25 lb ea
$32.46 ea ($25.97 lb)
This is a variable weight item.
You will be charged for the actual weight of the product.
American Lamb fresh from Rocky Mountain pastures. Mild in flavor and extremely tender, these ribs fall of the bone. Brush on Harissa paste with minced garlic before cooking for a five-star dinner you'll swear came from a restaurant.