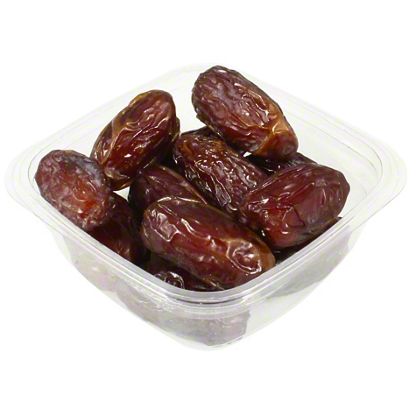 Fresh Medjool Dates, sold by the pound
$8.99 lb
This is a variable weight item.
You will be charged for the actual weight of the product.
Sold out
Medjool Dates are a large, sweet and succulent date. Dry or soft dates are eaten out-of-hand, or may be pitted and stuffed with fillings such as almonds, walnuts, pecans, candied orange and lemon peel, tahini, marzipan or cream cheese. Dates can also be chopped and used in a range of sweet and savory dishes, from tajines (tagines) in Morocco to puddings, ka'ak (types of Arab cookies) and other dessert items. Date nut bread, a type of cake, is very popular in the United States, especially around holidays.