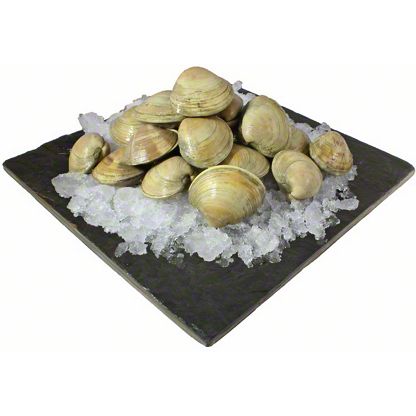 Fresh Littleneck Clams, LB
$9.99 lb
This is a variable weight item.
You will be charged for the actual weight of the product.
Farmed in Virginia, our Littleneck Clams are scrubbed and purged of impurities. Mildly sweet and lightly chewy, they are great for dishes that call for whole clams. Try them in pasta dishes, soups, stews, or steamed.