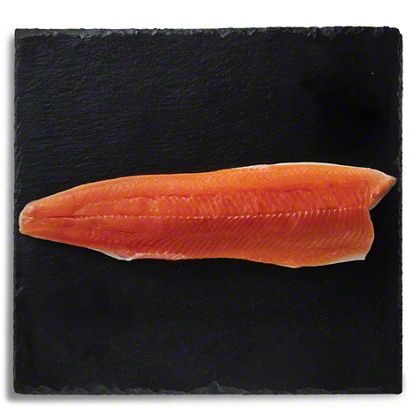 Fresh Arctic Char Fillet, by lb
$16.99 lb
This is a variable weight item.
You will be charged for the actual weight of the product.
Sold out
Arctic Char is similar in taste and texture to salmon and trout, with a moderately firm meat and fine flake. A high fat content keeps it moist and forgiving to overcooking. Try baked, broiled, grilled, poached, sautéed, or smoked.