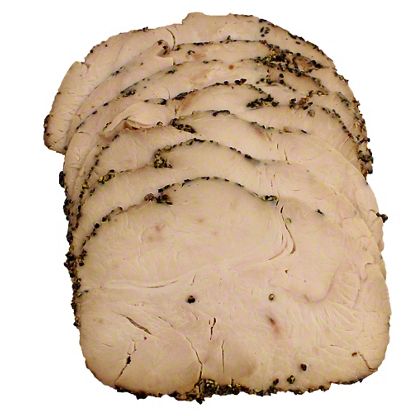 Emil's Gourmet Peppered Turkey Breast, by lb
$11.49 lb
This is a variable weight item.
You will be charged for the actual weight of the product.
Adding in cracked pepper helps bring things to a whole new level. The cracked pepper gives an additional flavor, while still allowing for the antibiotic free turkey to shine through. Antibiotic Free Peppered Turkey.