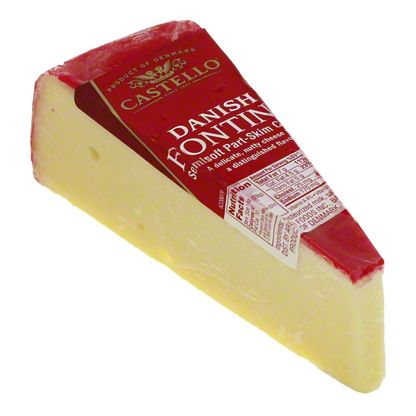 Castello Denmark's Finest Semisoft Part-Skim Cheese
Avg. 0.45 lb ea
$6.05 ea ($13.45 lb)
This is a variable weight item.
You will be charged for the actual weight of the product.
Sold out
Denmarks Finest Danish Fontina Cheese, sold by the pound.
Discover and taste our creatively crafted cheeses, which apart from their distinct taste and quality, also carry the tradition and story of a strong local culture.