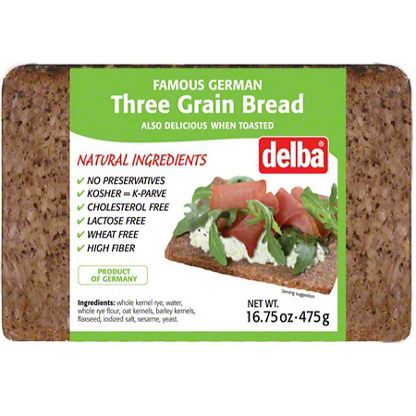 Delba Three Grain Bread, 16.75 oz
Price
Select a store for pricing, select stores now also offer curbside - order online and pickup at the store!
Sold out
Delicious when toasted. No preservatives, high fiber, cholesterol free, natural ingredients, long shelf life, wheat free. Product of Germany.
Baked from the whole grain
– without preservatives
– without chemical baking aids.