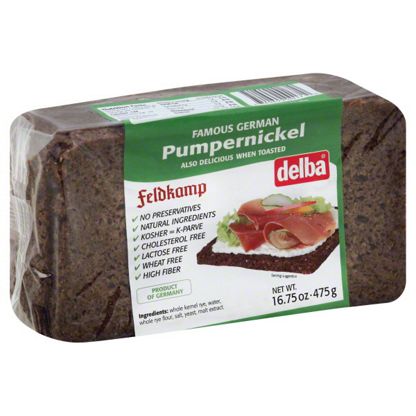 Delba Pumpernickel Bread, 16.75 oz
Price
Select a store for pricing, select stores now also offer curbside - order online and pickup at the store!
Sold out
Delicious when toasted. No preservatives. Natural ingredients. Kosher = K-Parve. Cholesterol free. Lactose free. Wheat free. High fiber. Product of Germany. Produced in Germany.
Baked from the whole grain
– without preservatives
– without chemical baking aids.