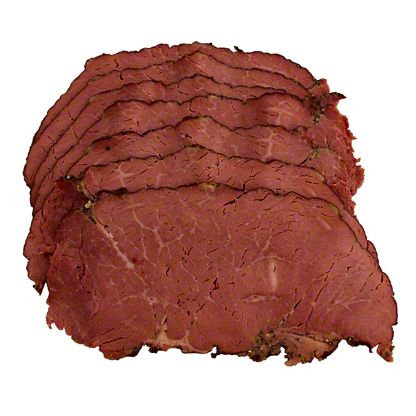 DaBecca Uncured Pastrami, LB
$15.99 lb
This is a variable weight item.
You will be charged for the actual weight of the product.
Dabecca Natural Foods' Uncured Pastrami is marinated with all natural spices. This USDA choice beef is smoked with real hickory chips, resulting in a delicious and tender choice for lunch, dinner or an in-between snack. All of their Pastrami is made with choice Angus beef. 98% Lean. Gluten Free. Dairy-Free. Allergen-Free. Heart Healthy. No Added Nitrates or Nitrites.