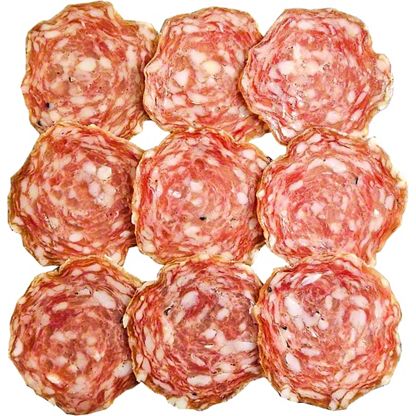 Creminelli Fine Meats Finocchiona, 3/3LB
$27.99 lb
This is a variable weight item.
You will be charged for the actual weight of the product.
Legend says that the fennel-infused Finocchiona salame recipe was discovered when a Tuscan peasant boy ran into a field of wild fennel to enjoy a stolen salami. More likely, fennel was introduced to the mix to stretch the meat to feed the Tuscan peasant boy's family. Either way, it's good.