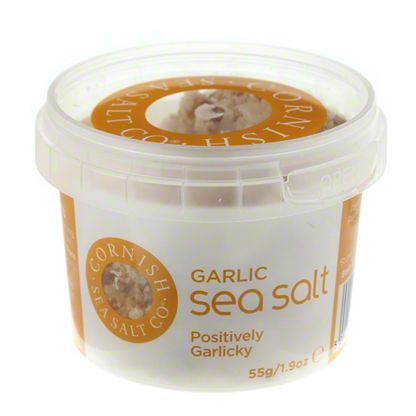 Cornish Garlic Sea Salt, 1.9 oz
Give your cooking a rich pinch of garlicky flavour. Pure and natural Cornish Sea Salt flakes infused with garlic that has been slow roasted to a mellow intensity, creating sweet, caramelized characteristics.
This is a great Pinch Salt for cooking with - Stir into pasta sauces, add to mayonnaise, mix with butter for your veggies or sprinkle over your potatoes to elevate the flavor.