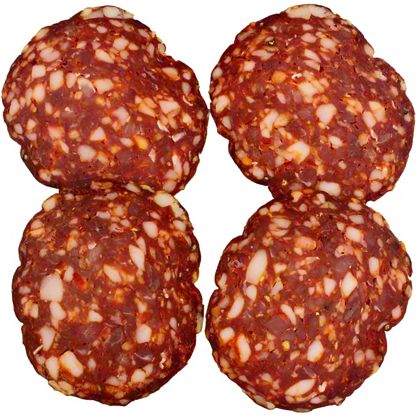 Columbus Hot Sopressata, lb
$19.99 lb
This is a variable weight item.
You will be charged for the actual weight of the product.
Coarsely chopped and mixed with flavorings of chile de arbol, fennel and sherry wine, our Hot Sopressata is every bit as authentic as the hand-crafted varieties that were made centuries ago. This spicy salame is delicious as a quick snack, in an antipasto or paired with a hard Italian cheese and a glass of Zinfandel. Aged 50 days.