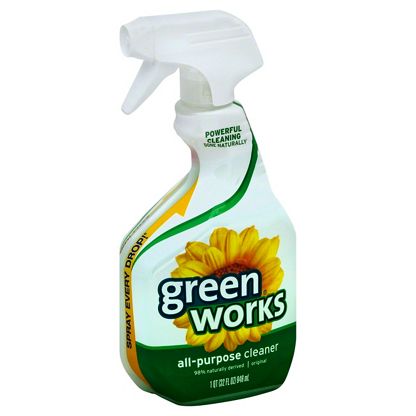 Green Works Natural All-Purpose Cleaner, 32 oz
Price
Select a store for pricing, select stores now also offer curbside - order online and pickup at the store!
Sold out
You only want what's best for your family — and we do, too. that's why our all-purpose cleaner is made from high-quality ingredients and is at least 97% naturally derived.
Potassium Carbonate
This mineral-based ingredient increases the pH levels in our products for improved cleaning performance.
Preservative
Like anything that's natural, the naturally derived ingredients in our products can go bad over time. That's why we add a small amount of preservative (less than 0.5%) to keep our products fresh and effective.