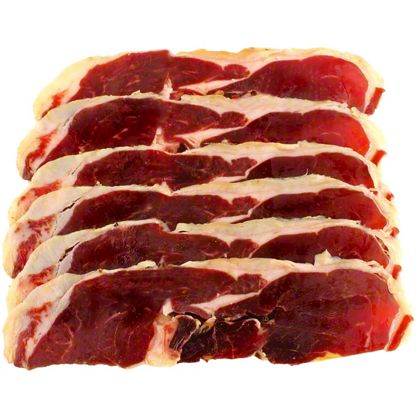 Cinco Jotas Jamon Iberico De Bellota, lb
$175.99 lb
This is a variable weight item.
You will be charged for the actual weight of the product.
Sold out
The finest is called jamón ibérico de bellota (acorn). This ham is from free-range pigs that roam oak forests (called dehesas) along the border between Spain and Portugal, and eat only acorns during this last period. It is also known as jamón ibérico de Montanera. The exercise and diet have a significant impact on the flavor of the meat; the ham is cured for 36 months.