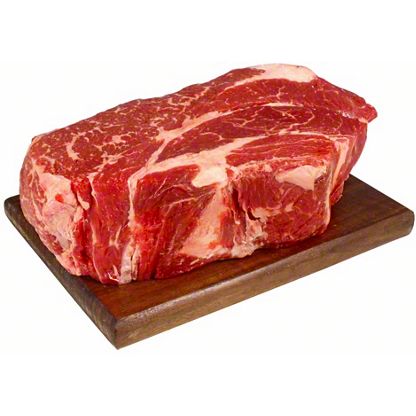 Choice Angus Chuck Roast Boneless, Natural, ea
$8.49 lb
This is a variable weight item.
You will be charged for the actual weight of the product.
Selected from top two-thirds Choice marbling then aged a minimum of 14 days, our Boneless Chuck Roast is a classic. Wonderfully hearty, Chuck Roast becomes moist and tender when braised, releasing its rich, beef flavor. Try one of our recipes for Chuck Roast Chili or Old Fashioned Pot Roast for a warm meal on cold nights.