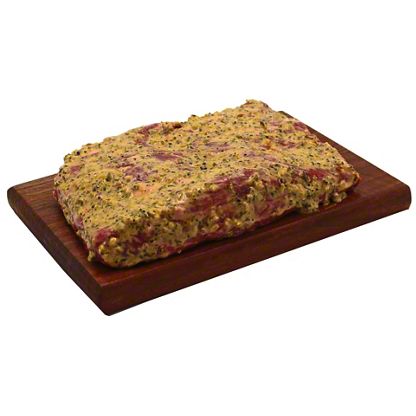 Central Market Chipotle-Lime Marinated Beef Sirloin
Avg. 1.00 lb ea
$13.99 ea ($13.99 lb)
This is a variable weight item.
You will be charged for the actual weight of the product.
The smoky taste of chipotle meets zesty lime for a Tex-mex-inspired flavor fiesta. Created by our chefs, the Chipotle Lime Marinade adds heat and sweet to our Black Angus sirloin. Try with our classic fajita recipe!