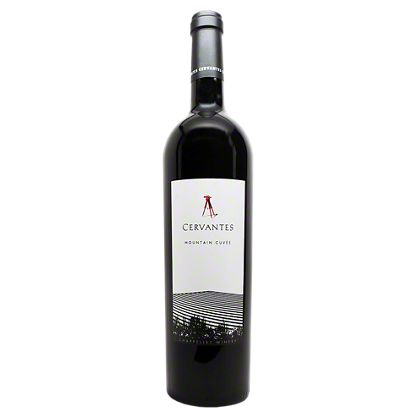 Chappellet Cervantes Mountain Cuvee, 750 mL
Crafted primarily from the traditional Bordeaux varietals, Cervantes Mountain Cuvee is a winemakers blend...Cabernet Sauvignon 45%, Merlot 36%, Petit Verdot 14%, Syrah 3%, and Petite Sirah 2%. Each component making up the cuvée contributes nuances that complement each other. The result is a complex array of aromas and flavors that deliver pure pleasure in a glass. Made for more near-term consumption, this is the wine to choose when youre looking for vivid, mouthfilling fruit flavors.
The nose offers beautiful layers of baked cherry, blackberry, cassis, chocolate, cola and anise, with hints of cedar and fresh herbs adding Bordeaux-like complexity. On the palate, plum and cherry flavors mingle with sweet oak, cocoa and baking spices. While supple tannins and a smooth, lingering texture make this wine immediately pleasurable, its mountain roots give it the structure to gain additional depth and complexity with cellaring.