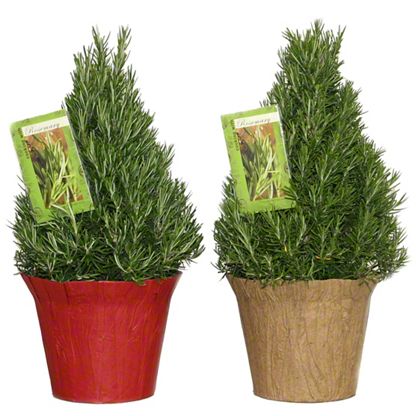 Central Market Rosemary Plant, 6.5 in
Enjoyed for its fresh scent and culinary benefits, rosemary is a unique and useful houseplant and kitchen companion.

6-8 hours of sunlight; if keeping your plant indoors, make sure your plant is placed in an area that will receive long periods of bright, indirect light.

When soil is just becoming dry to the touch. Ensure you properly drain the soil and to ensure the plant roots to not become overwatered or soggy.