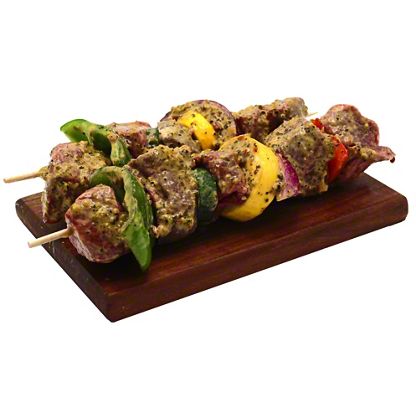 Central Market Roasted Hatch Chile Sirloin Kabob
Avg. 1.50 lb ea
Save

$

1.50
$15.74 ea ($10.49 lb)
This is a variable weight item.
You will be charged for the actual weight of the product.
For rich, savory flavor, our Marinated Sirloin is made with tender and meaty Angus sirloin flap meat. No matter your taste, we've got a marinade sure to make your mouth water. Exclusive Central Market marinades are flavored naturally and contain no MSG or artificial flavor enhancers.