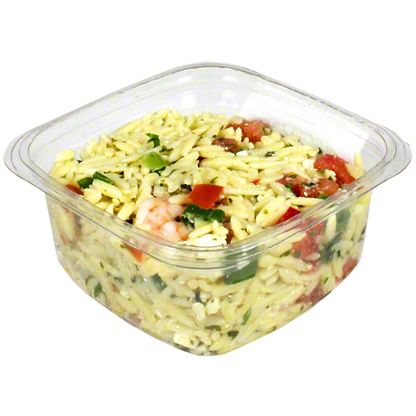 Central Market Orzo with Shrimp and Feta Salad
Avg. 0.50 lb ea
$5.00 ea ($9.99 lb)
This is a variable weight item.
You will be charged for the actual weight of the product.
Sold out
Try our Cold Sesame Noodle Salad, Forbidden Rice Noodle Salad with Kale and Brussels Sprouts, Porcini Tortellini Rustica Pasta Salad, and more. Pair with fresh grilled or baked salmon for dinner.