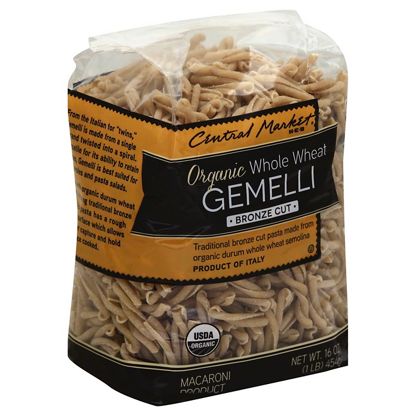 Central Market Organic Whole Wheat Gemelli Bronze Cut Pasta, 16 oz
From the Italian for twins, Gemelli is made from a single strand twisted into a spiral. Versatile for its ability to retain sauces, Gemelli is best suited for casseroles and pasta salads. Made with organic durum wheat semolina using traditional bronze dye, this pasta has a rough textured surface which allows it to better capture and hold sauces once cooked.
Traditional bronze cut pasta made from organic durum whole wheat semolina. USDA organic. Certified organic by CCPB SRL. Product of Italy.