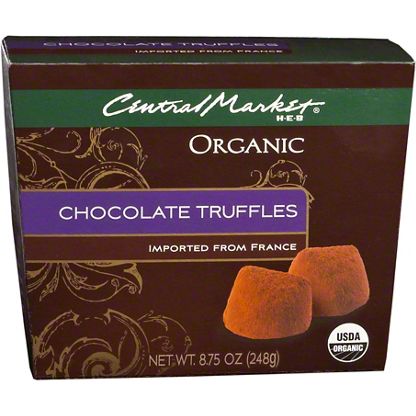 Central Market Organic Chocolate Truffles, 8.75 oz
Price
Select a store for pricing, select stores now also offer curbside - order online and pickup at the store!
Sold out
Deliciously decadent, yet good for your conscience, you get all this from our Central Market Organic Chocolate Truffles.
We blend the cocoa with other sublimely sensational ingredients and then dust them in a fine cocoa powder to create a concoction so delightfully delicate that it will literally melt in your mouth.
So now that we've established that they are phenomenally flavorful, you may still be wondering how these truffles can be good for your conscience.
Go ahead and treat yourself to another truffle – you deserve it!