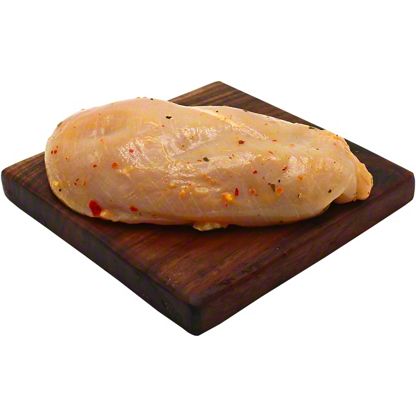 Central Market Orange Honey Habanero Marinated Chicken Breast
Avg. 9.19 lb ea
$68.83 ea ($7.49 lb)
This is a variable weight item.
You will be charged for the actual weight of the product.
Sold out
Sweet and spicy, our chef-created Marinated Chicken Breast hits all the right notes. Citrusy orange, sweet honey, and a kick of habanero generously coat juicy, Grade A chicken. Grill, bake, or broil.