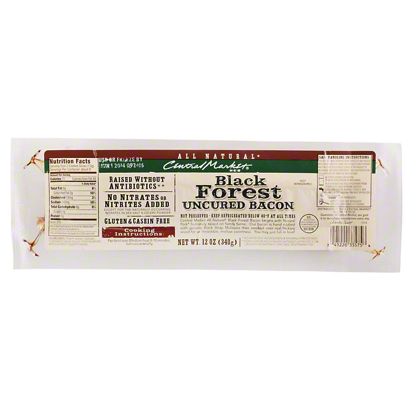 Central Market Natural Black Forest Bacon, 12 oz
Price
Select a store for pricing, select stores now also offer curbside - order online and pickup at the store!
Sold out
Any way you slice it, our Central Market Bacon is a cut above. It's made from hogs that are socially raised and given a 100% vegetarian diet. There are never any added hormones or antibiotics added to our bacon, so all you get is 100% pork that's 100% delicious.
Uncured is the cure for ordinary bacon! Smoked with black strap molasses. Made with no nitrates or nitrites.