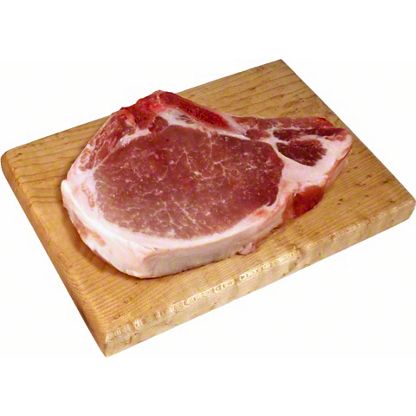 Natural Berkshire Pork Porterhouse Bone-in Loin Chops
Avg. 0.75 lb ea
$8.24 ea ($10.99 lb)
This is a variable weight item.
You will be charged for the actual weight of the product.
From English stock bred over 300 years for purity, Berkshire is tender, flavorful, and juicy. Raised on Midwestern family farms without antibiotics and hormones, Heritage breed Berkshire pork takes loin chops to the next level. Available exclusively at Central Market. Pair with your favorite white wine and enjoy!