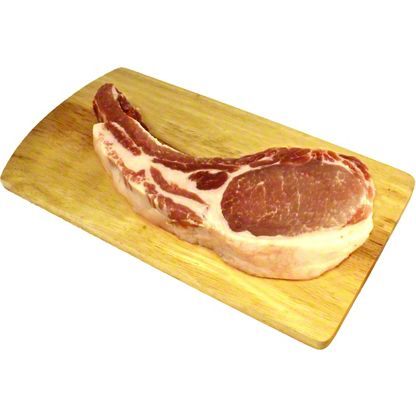 Natural Berkshire Pork Frenched Tomahawk Rib Chops
Avg. 1.50 lb ea
$17.99 ea ($11.99 lb)
This is a variable weight item.
You will be charged for the actual weight of the product.
Sold out
Actual size of cut may vary slightly. Price may be adjusted upon checkout with accurate weight of product. Average weight in store is 1.5 pounds per chop.

Our Heritage breed Berkshire pork is expertly cut into tomahawk chops for dinner that's a showstopper. From English stock bred over 300 years for purity, it's tender, flavorful, and juicy. Raised on Midwestern family farms without antibiotics and hormones, Berkshire is available exclusively at Central Market.