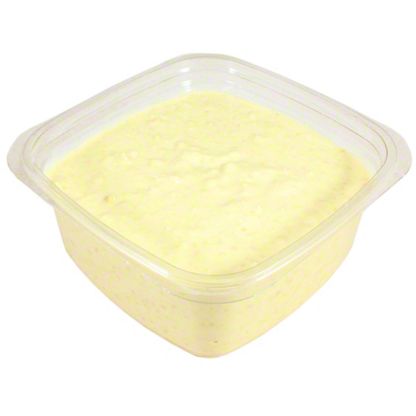 Central Market Lemon Artichoke Hummus, by lb
$7.99 lb
This is a variable weight item.
You will be charged for the actual weight of the product.
Sold out
Our Chefs have put their own twist on Central Market's smooth, creamy hummus, using organic, fresh-frozen garbanzo beans; tahini paste made with ground sesame seeds; and Spanish olive oil. Contains: dairy. Low gluten, vegetarian.