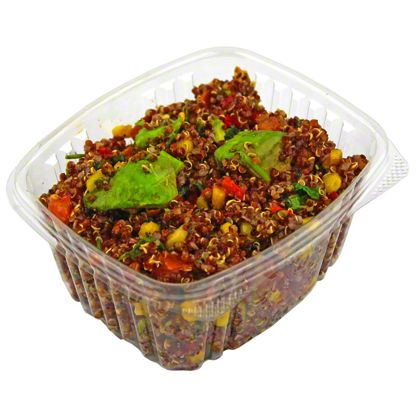 Central Market Latin Chipotle Quinoa Salad, by lb
$7.29 lb
This is a variable weight item.
You will be charged for the actual weight of the product.
Quinoa salad gets a burst of Latin flavor. Fresh quinoa is topped with fresh avocado and mixed with corn, grape tomatoes, diced red pepper, and scallions. A cilantro black bean dressing is the finishing touch.