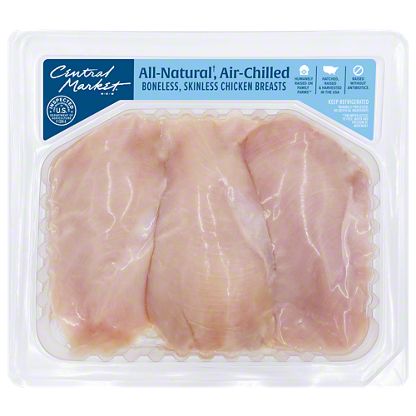 Central Market Grade A Chicken Breast Boneless & Skinless
Avg. 1.00 lb ea
Save

$

0.50
$4.49 ea ($4.49 lb)
This is a variable weight item.
You will be charged for the actual weight of the product.
Tender and always fresh, our boneless, skinless Grade A Chicken is raised naturally on family farms without added hormones or antibiotics. They're incredibly versatile to cook, and can be roasted, grilled, baked, or poached. Need some inspiration? Give our recipe for Chicken Breasts with Tomato-Mint Pesto a try!